Let us help plan your vacation activities!
We recommend the following tours and operators because we have found these tours were enjoyed by past guests.
We, at Playa Negra Vacation Rentals, will gladly make reservations for you, your family or group.
We can set up transportation as well if needed.
**Please note that we do not charge for these services and do not add on or "upsell" costs.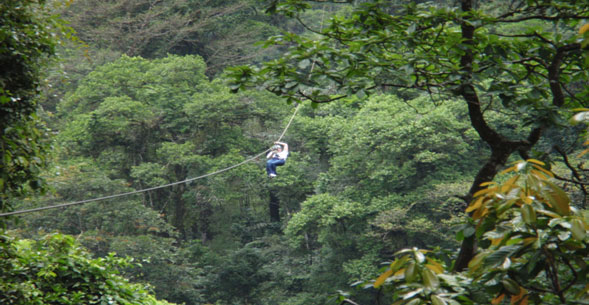 This is a top choice for most clients. This zip line is located about 15 minutes from Playa Negra and lasts for approximately 2.5 hours door to door. Once on the canopy you will experience the magnificent views of a peaceful farm as well as spectacular views of the Pacific Ocean. You are likely to observe many of the diverse wildlife here in Costa Rica, such as monkeys, birds, butterflies, deer and possibly even a puma. Safety is always a concern, so the construction is top quality. This zip line has double cables and double pulleys to secure your safety. The equipment is top of the line and the guides are experienced and knowledgeable. This tour will create treasured memories that will last a lifetime.
---
SUNSET CRUISE AND SNORKEL

This tour is located 35 minutes away in Tamarindo. There are two tours one starting at 8:00am and a 1:15pm tour that returns at sunset. Each sailing tour is approximately 4 hours long.
Silently glide along Costa Rica's Gold Coast while passing some of Guanacaste's exotic bays, white sand beaches, tropical jungles and rain forest. Gaze off the bow with a cold tropical drink prepared and served by the bilingual staff as you scan the seas for dolphins, sea turtles, flying fish or even a breaching whale. Stop in a tranquil bay, drop anchor and frolic in the blue Pacific. Relax on the catamaran, snorkel in the bay or run down the deserted white sand beach while the crew prepares a light lunch. Watch the sunset on your return sail. The tour includes sailing during the day or at sunset, snorkel adventure, open bar and light meal.
---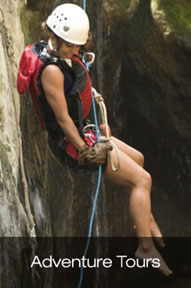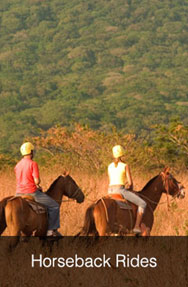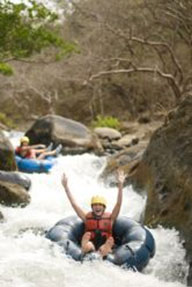 For the active traveler, try Hacienda Guachipelín in Rincón de la Vieja. Located about 2.5 hours away near the Liberia Airport. The tour starts at 8 and will take most of the day. A buffet lunch is included and Hacienda Guachipelín offers you a unique opportunity to experience real natural volcanic mud pools and thermal springs at the end of your adventurous day.
Their activities list is action-packed with horseback riding tours, canopy zip lines, waterfall and river canyoning, river tubing, hiking, tropical forest, waterfalls, wildlife and more.– Combine four different activities for the ultimate adventure! Plus, you can enjoy a natural sauna and an array of massages at our Symbiosis Spa in the forest. Our guests have always said this was a tiring but amazing day not to be missed for the adventure seekers.
---
OCEAN FRONT HORSEBACK TOURS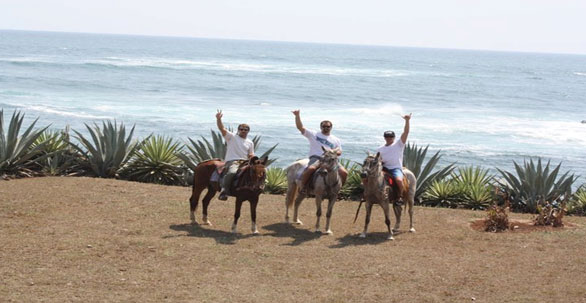 – Take a coast line horse back ride from Playa Negra to Playa Avellanas, have a drink at Lolas and head back to your house. This tour can only be done at low tide, so times vary. Groups up to 6 can be accommodated, guide included, horses are friendly. Tour time is about 1.5 hours. Cost is $35 per hour up to three people.
---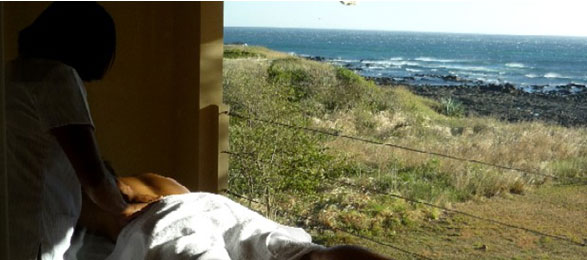 We feature two massage options. The team of Francis and Luis. These massages are a must, and usually you will want another while you are here, so please spoil yourself, you will not be disappointed. We can have these massages done at your vacation home or you can choose to have them near the Hotel Playa Negra. The price in home is $45 and the price at the beach is $40.
Our next choice is the team of Amy and Bret located at Lolas in Avellanas, perfect place to enjoy a great lunch, swim and great massage.
---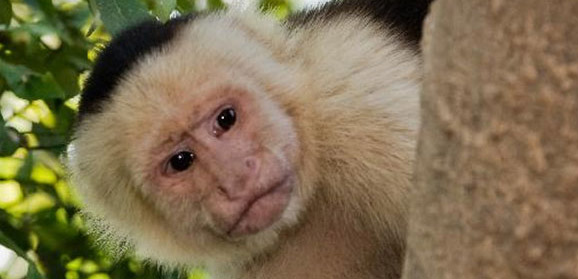 This 2 hour boat ride is one and a half hour drive from Playa Negra. This boat takes you down the Tempisque River, where you will see a few different types of monkeys, large iguanas, basilisks, many different types of birds, anteaters, crocodiles and caimans, which will be seen on and around the river banks. This is a must for all bird lovers! A delicious lunch is included in the tour, or can be done without. Good for kids but on hot days it does get a bit long.
---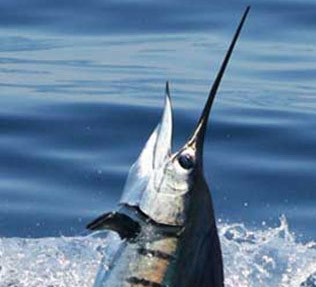 The Nicoya Peninsula's "Gold Coast" offers fishermen one of the top locations for deep sea fishing in Costa Rica and all of Central America. The highly active and easy to reach fishing grounds offer great year-round action with Wahoo, Sailfish, Tuna, Dorado, Marlin, Roosterfish, Snapper, Grouper and more. Inshore or offshore, fly fishing or conventional methods, bottom fishing or trolling, we are ready to help make your sportfishing adventure a successful and memorable one. We have great options for different charters depending on the size of your group and your budget.
---

The beach of Ostional is about 1.5 hours south, on unpaved roads. Guide and transportation included. Around the beginning of the last quarter of the moon cycle, hundreds, and sometimes hundreds of thousand sea turtles come to one specific mile of beach at Ostional to lay eggs. From August through December arribadas occur regularly once, sometimes even twice a month and the number of nesting females are in the range of hundreds of thousands as opposed to tens of thousands for the dry season months. The turtles generally ride in on the high tide at night but during an arribada they start arriving around 4 p.m. and keep coming until 7 a.m. the next morning.
Tours for hatchings are also available.
---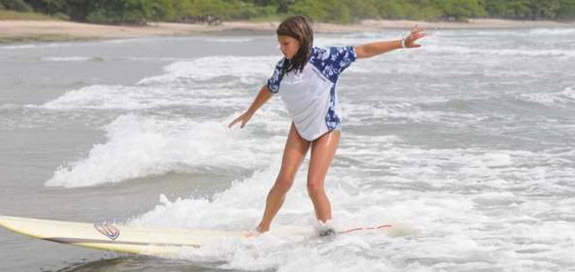 These usually last for about 1.5 hours, they can be done at Sandy Beach near Playa Negra, or at Playa Avellanas at Lolas. There are some great surf instructors here to help you stand up and ride a wave. Only thing you have to bring is a bathing suit.
---
MOUNTAIN BIKE WATERFALL TOUR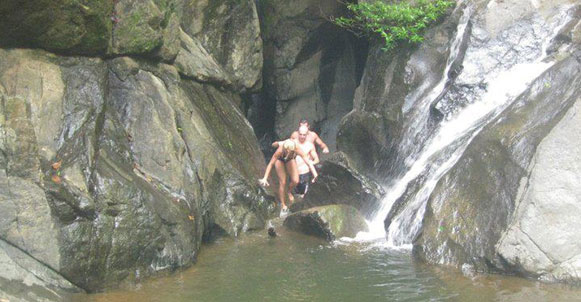 This tours starts at 7:00am and takes you into the backcountry, you will cross rivers, on a single track, is a tour for intermediate riders, bikes, helmets, water and guide will be provide. $60, 4hrs approximately
---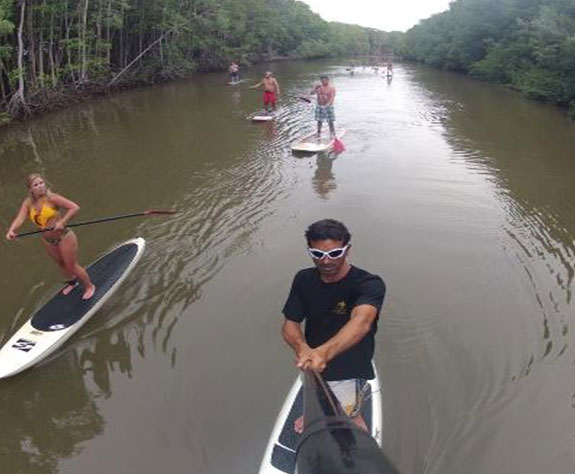 Mangroves SUP tour – This tour takes place in the mangroves where the flat water will provide you the best place to try stand up paddle for the first time. Water birds and other animals that live at the mangroves will be spotted, tranportation, equipment, water and guide will be provide. $60 2hrs approximately
Ocean SUP experience - this tour takes place on the ocean, experience is required, the guide you will teach the the technique of SUP'ing, transportation, equipment, water and assistance will be provide. $60 2hrs aprox,
SUP Surf session - this is a private SUP with a guide, on the outer reef named "Persian Gulf", the waves at this place are "A frames", it a place 1 km way from shore, it requires experience $80 2hrs approx
---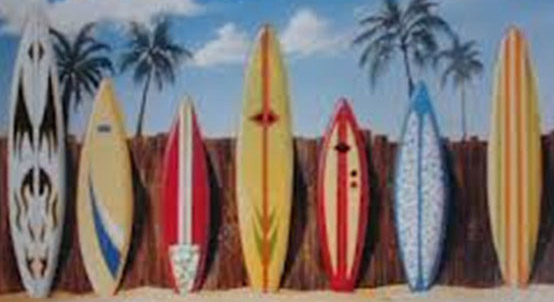 – Let us know what you need and we will try to find it for you here in town. We can have a board waiting for you at your rental home.
---
The golf course at Hacienda Pinilla is located approximately 15 minutes south. If you are interested let us know we usually have discounted golf vouchers available for guests. This course has decent rentals, and a nice pro shop to buy gloves, balls, clothing. The 7,300-yard, par 72 masterpiece golf course is the creation of Mike Young, who is responsible for some of the finest courses in the southern United States. Here, golfers have a course that offers picturesque scenery, immaculate conditions, frequent glimpses of exotic wildlife. The club house also features a small restaurant for lunch and snacks.
---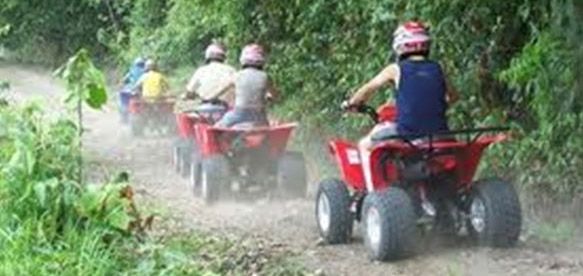 Costa Rica's terrain of forests, mountains, plains and beaches – provides both beautiful scenery and exceptional features for riding ATVs. ATV tours offer travelers a safe and exciting way to access some of the country's most magnificent landscapes; you'll travel to farms and waterfalls, across fields and through rainforests. Stops are frequently made for swimming or eating, where trained bilingual guides will often point out native plant and animal species.
---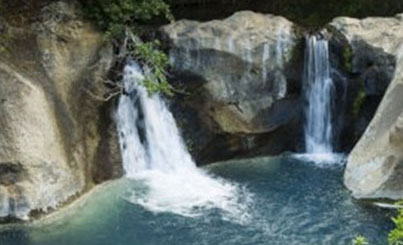 Hike to beautiful mountain waterfalls or through the hills of the arid forest. Take in the local wildlife, vegetation, and a view you can only experience in Costa Rica. There are two great waterfalls about 2 hours away from Playa Negra, both tours can be set up with transportation and a guide.
---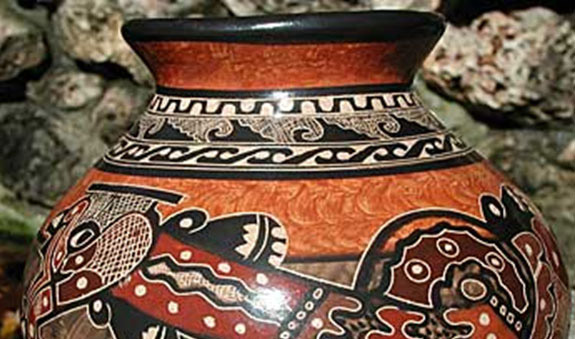 Located an hour away from Playa Negra. Guide and transportation included. For over 800 years, the Chorotega Indians have been producing organic coil built pottery throughout Central America. This artistic tradition has been passed down, generation to generation, and is one of the remaining indigenous crafts still being practiced in Costa Rica. In the small pottery village of Guaitil, located on the Nicoya Peninsula of Costa Rica. All facets of production will be on display.
---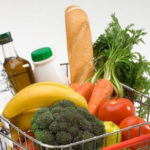 GROCERY SHOPPING - Check out our grocery list and we can have these waiting for you upon your arrival. Currently the fee for this is $75 per order. **Water, toilet paper (3 rolls per bathroom), 2 paper towels, laundry powder, dish soap, a sponge, bath soap are all included in your vacation rental.

PRIVATE CHEFS AND IN HOME COOKS – We have a few options for in home dining. Let us know and we can send you sample menus and prices.

CATERING – Meals prepared ready to be warmed up and eaten. We have a few great options for all tastes and budgets. Let us know your needs and we can assist you with having meals delivered.

SPECIAL OCCASIONS – Do you have a birthday, anniversary or some other occasion? Let us know and we can have flowers delivered or waiting for your arrival. Cakes delivered or special meals planned.

RENTAL CAR RESERVATIONS – We can put you in touch with our preferred rental car company here in Costa Rica via email. We recommend this company because of their reliable and fair service and prices. We always recommend you shop around and always ask for the price to include all taxes and insurances you will need here in Costa Rica. If you are renting over a holiday period please book early.

AIRPORT SHUTTLES AND TAXI SERVICE – Playa Negra Vacation Rentals can set up airport shuttles from airports in Liberia or San Jose to your home. We can also set up any transportation needs while you are here in Playa Negra

REAL ESTATE - Ask Jarrod about his current listings of homes and building lots here in Playa Negra, Avallenas, Junquillal, Marbella or anywhere in Guanacaste. Jarrod was a licensed broker in Texas before moving to Costa Rica.
OFFICE NEEDS: Cell phone rentals, fax, translation services, printing, copying and DHL service. Let us know what you need and we'll get it done. Please note any prices listed are subject to change.
TOURS
Let us know what you want and we'll do our best to set it up, at no additional cost to you.
Day trips or longer.
Fishing: Deep sea or fly fishing day or half day trips.
Zip Line: Close by 15 minute drive or a day excursion. Ask us about it.
Surfing: Take a surf lesson at Sandy Beach or Avellanas. Guided surf trips to local spots. Boat trips to Witch's Rock and Ollie's Point.
Spa: Spend a day pampering yourself at Los Altos Eros. Services available include massage, facials, pedicures, milk baths and hot tubs. A day of pampering includes lunch and the view.
Yoga: Local classes and private classes available, ask for details.
Photography: Hire a local photographer to document your next surf session, family outing, or special occasion.
Golfing: Play the Hacienda Pinilla course just 20 minutes away. Prices as of 2/2009 are $185 / 18 holes, $95 / 9 Holes, $75 / 2:30 Twilight, $40 Club Rental. Phone 2681-4500 for tee times
Sunset Sail: Head out on the water for sunset and drinks. Catamaran leaves from Tamarindo.
Snorkeling: Full or half day tours. Can be combined with the sunset sail. Horseback
Riding: Take a guided ride along the ocean.
Borinquen Resort: Enjoy mud baths, lunch, horse back ride to a waterfall and then zip line back home. Prices as of 2/2009 $85 per person. Must be there at 9:30 am. Located 2 hours and 20 minutes, about 45 minutes past the Liberia Airport.
Mountain Bike Tours: Local group takes you on a full or half day ride to a beautiful waterfall.
RESTAURANTS
La Vida Buena Pizzeria and Restaurant – 2652-9082 Close by, local bar. Pizza, fish, steak and other entrees. Orders are available to eat in or take out. Located next to Century 21 on the main road. Pizza only Sundays.
Villa Deevena – 2653-2328 Not to be missed French cuisine in a beautiful peaceful setting right in town. Freshest fish around, great meat dishes, chicken, duck, pork, and pastas. Delicious desserts and appetizers. Features extensive wine menu and full bar. Catering available. Reservations may be required. Closed Monday
Hotel Playa Negra – 2652-9034 Breakfast, Lunch and Dinner. Located right at the Playa Negra surf break. Great spot for sunset or anytime.
Café Ventanas – 2652-9197 Gourmet Coffee and Teas. Great breakfast burritos, bagels, smoothies, lunch great sandwich selection, and WIFI. Take out available Closed Thursdays.
Café Playa Negra – 2652- 9351 Breakfast, Lunch and Dinner. Peruvian style cuisine, salads and fish entrees. Catering available. Located in town. Closed Tuesdays.
Mary's Sports Bar – 2653-4123 / 2653-4362 Serves great steak, fish, and daily specials. Flat screens to catch the game and a kid's menu. Located on main road across from Jalapenos Mexican strip mall.
Jalapenos – 2652-9270 Serving Mexican food for lunch and dinner. Eat in or take out. Good size portions for hungry surfers. Located just past Café Playa Negra on main road.
Lolas Avellanas – 2652-9097 A must! Head down for lunch any day but Monday, the only day it is closed. Enjoy this full service beach bar. Order up anything and it will be tasty. Pizza, nachos, fish and chips, other great entrees, smoothies and a full service bar. Again, closed Mondays.
Las Olas – Located in Avellanas just past Lola's. Serves breakfast, lunch and dinner. Reasonable prices and good portions. Fish, chicken, steak entres. Full service bar. Elevated wood board walk over mangroves to Avellanas beach.
Bar Latina Typical Costa Rican food including fish, chicken and steak dinners. Full bar, relaxed dining. Great bargain. Located on the road to Paraiso and the road to Callejones.
MARKETS
Mini Super – Basic selection including liquor. Located on main road past Villa Deevena on the right.
Vincentes Market – Across from Café Playa Negra – good selection, no liquor.
Junquillal Mini Super – The biggest store in the area, large liquor selection, and has moved to a new location as of 3/2010. To get to this store go through Paraiso, continue until you see the entrance to Tierra Pacifica on your left. The market is located in the strip mall on your left. There is also a deli that serves sandwiches located in the same strip mall.
Automercado in Tamarindo – US Style supermarket, if you can't find what you are looking for Automercado will probably have it. They offer a large variety of US products. Located just before you hit the heart of Tamarindo.
OTHER SERVICES AND NOTES:
French Bakery – Amazing fresh bread, brioche, pizzas, sandwiches, desserts. Also an amazing sweet chocolate chip bread. Located in the Centro Delfin mall in Playa Negra. Head towards Paraiso and take your first left off the main road after passing Villa Deevena sign. This road is called the old ice factory road.
German Bakery Truck on Thursdays – If you here a beep on Tuesday or Friday, it's the German Bakery Truck which comes right to your door. They offer breads, cakes, cookies and other treats. Schedule subject to change. The main store is located just before the Liberia Airport if you are heading to the airport from Playa Negra. Great place to get breakfast or a bite before a flight.
Fish Truck – Thursday and Friday fish is available off the truck. Let us know and we can help you set up a delivery.
Lobster – Local lobster fisherman delivers fresh lobster to your home.
Santa Cruz Farmer's Market – On Saturdays, earlier the better, near the Super Kion Market. Fruit, Vegetables, Herbs, Fish, and more.
Villa Real Fresh produce available most days. Located in the town just before the turn off to Tamarindo. Usually a large truck is parked at the soccer field with producer arranged on the side of the road.
Organic Market located at Witches Rock Surf Camp in Tamarindo on Fridays between 5pm and 7pm. You can call to confirm.
Please feel free to contact us with any questions about any of this information.